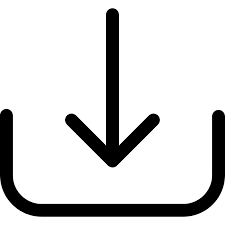 A link to the PDF version of this article can be found at the bottom of the page.
---
What is Total Costs of Ownership (TCO)?
Total cost of ownership (TCO) is a financial estimate intended to help buyers and owners determine the direct and indirect costs of a product, in our case vehicles. TCO, when incorporated in any financial benefit analysis, provides a cost basis for determining the total economic value of an investment.
A TCO analysis includes total cost of acquisition and operating costs as well costs related to replacement or upgrades at the end of the life cycle.
Click on the image below to open the TCO tool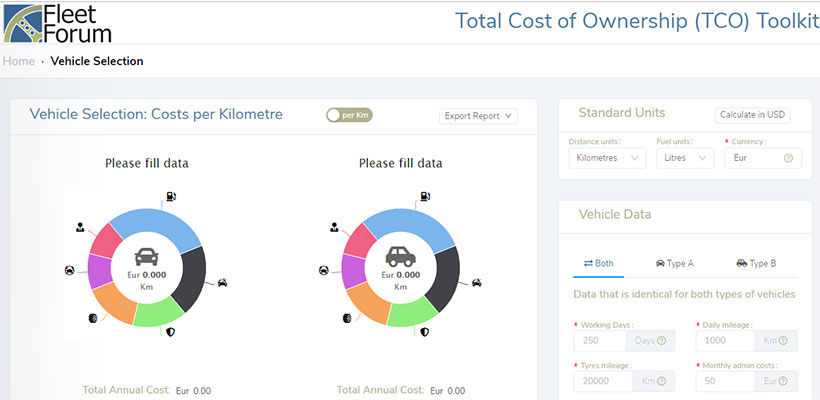 Why is TCO Important in Fleet Management?
The TCO defines the cost of owning a vehicle from the time of purchase by the owner, through its operation and maintenance to the time it leaves the possession of the owner.
TCO is useful when making decisions around:
Budgeting and planning
Asset lifecycle management
Vehicle selection
Vendor selection
Lease vs. buy decisions
If organisations do not take all the costs related to owning a fleet of vehicles (when calculating their fleet costs), it can lead to a series of challenges (e.g. insufficient funds to maintain and repair the vehicles, to hire a fleet manager or to organise driver training.
What costs should be considered?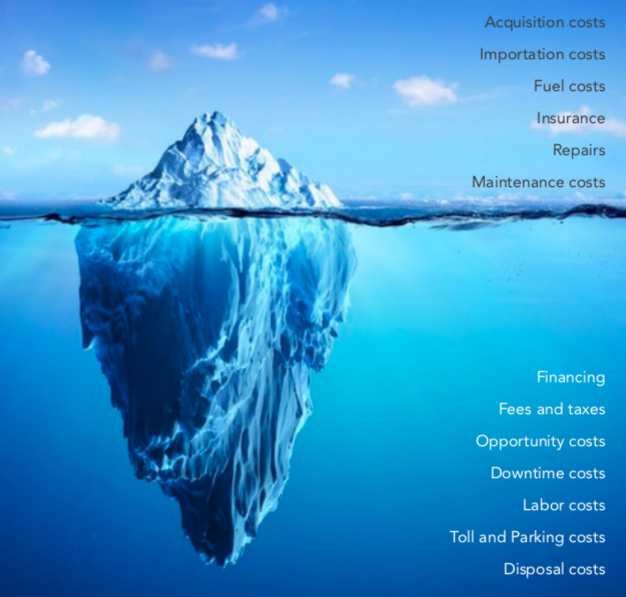 The formula to calculate the TCO of a vehicle is as follows:

Capital costs:
These are the costs of purchasing the vehicle and putting it into service, including transport and accessories.
Operating costs:
Expenses of running the vehicle, including fuel, staffing costs, insurance and maintenance and repair. Make sure to also include costs for driver training.
Disposal value:
This includes the proceeds of the sale when the vehicle is sold.
Fleet Forum has developed a TCO calculator, which can be used for the above-mentioned purposes. For more information on using Total Costs of Ownership, contact us on: info@fleetforum.org.