In February 2018, USAID / OFDA updated its proposal guidelines to include logistics requirements, including fleet.
As per the guidelines issued on October 18, 2019, grant applicants must address the logistics requirements as annexes and Include a brief description of logistics and operations structures if USAID/OFDA funds for procurement, storage, or transport.
If procurement over $50,000 is planned, provide a
Procurement plan,
Procurement policy, and
Transport plan.
If renting or purchasing vehicles is planned, provide:
Discrete lists of vehicles, including those to transfer into the project or those planned for purchase or rental,
Maintenance management plan, and
Fleet management policy.
More details can be found below.
Section W. Logistics Requirements
All partners managing commodities in any sector must submit information regarding logistics operations. Even in fluid disaster contexts, USAID/OFDA partners must plan to the extent practicable for supply chain management, including procurement, transport, and warehousing of commodities. USAID/OFDA recognizes that in sudden-onset emergencies several aspects of supply chain planning may not be fully known at the time of application submission. In these cases, USAID/OFDA requires partners to provide as many details as available during the application submission, and to clearly note what information is unknown.
USAID/OFDA recognizes that partners develop documents addressing logistics and procurement plans in varying formats. USAID/OFDA does not require a specific format for any of the requirements below, so long as they include the information requested. However, USAID/OFDA requests that specific elements be included in the submission, based on the type of activity, as detailed below.
For the guidance in this section, commodities are defined as any materials purchased and directly benefiting or distributed to beneficiaries as part of the project implementation. The below requirements are applicable to applications submitted under all sectors that include procurement, warehousing, or transport of commodities, excluding pharmaceuticals, other medical commodities, and other restricted commodities. Procurement, transport, storage and/or distribution of USAID-restricted goods must follow the applicable USAID regulations, which are described in the Restricted Goods section
You must provide details of the fleet vehicles including cars, trucks, scooters, motorcycles, boats, and aircraft or generators, demonstrating they are sufficient to support the project:
List of vehicles in fleet transferred onto this project (if applicable) including number type, make, and model.

List of vehicles in fleet (type, make, and model) planned for purchase or rent in the current proposal.

If this information is available at the time of submission, specify how you plan to use fleet vehicles and generators purchased/transferred onto this project once the project concludes.
If you plan to purchase fleet vehicle(s) including cars, trucks, scooters, motorcycles, boats, and aircraft or generators with USAID/OFDA funds or request USAID/OFDA funds to rent or maintain a vehicle fleet:
You must submit a management plan that includes service/maintenance of USAID/OFDA funded-vehicles and generators, or of rented vehicles and generators, if your organization is responsible for maintaining them.

You must submit your current fleet management policy that is applicable in the country of operation.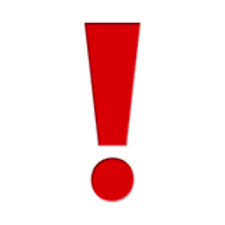 Make sure to review the most up-to-date application guidelines on USAID Resources page